The ultimate guide to choosing the perfect bathroom wall tiles
Bathroom spaces are sanctuaries of relaxation, rejuvenation, and personal care. They hold a profound significance in our daily lives, serving as a safe space where we refresh, and embrace moments of tranquillity. Choosing the perfect tiles for these havens of comfort is a meticulous process, for they hold the power to transform an ordinary bathroom into an oasis.
But, fret not! We are here to help you find the perfect bathroom wall tiles that align seamlessly with your preferences, elevate the aesthetics of your space, and harmonise with your lifestyle.
When selecting bathroom wall tiles, it is important to make sure they can withstand the demanding conditions of a bathroom, including exposure to water, humidity, and regular cleaning. That's where Vitero Tiles comes in. Our glazed vitrified wall tiles, without a doubt, emerge as the ideal choice for bathroom spaces. Their superiority lies in their unmatched blend of durability, style, and practicality.
So, let's dive right in to understand the trick to picking the perfect wall tiles for your bathroom.
Choosing the Right Finish
Glazed vitrified tiles with a glossy finish enhance the aesthetics and bring a sense of brightness and spaciousness to the bathroom, complementing your decor effortlessly.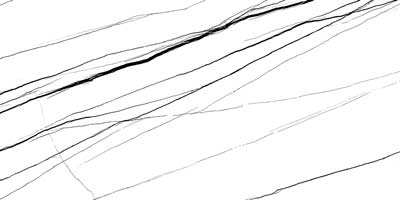 On the other hand, matte or carved finishes give your bathroom a cosy feel with superior grip and reduce the risk of accidents.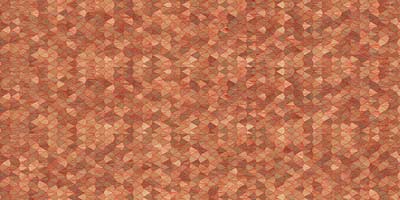 Choosing the Right Design
Vitero Tiles offers an extensive range of GVT in a wide variety of designs and patterns to suit every preference and style. Aligning seamlessly with your bathroom's overall theme and colour scheme, our GVT designs cater to diverse tastes, from sleek and modern to classic and traditional, ensuring the perfect fit for your space.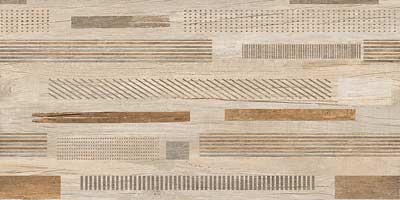 You can also add your own personal touch to your bathroom for a unique look with customisable digital wall tiles.
And while design specifications are important, there are a few other factors you need to consider when choosing tiles for your bathroom.
Colour and design harmony

Ensure that the colour and design of your tiles play in harmony with your bathroom's theme. Lighter colours can create a sense of spaciousness, while bolder colours can add character and charm.

Tile designs in white convey cleanliness and expansiveness, creating an open and fresh atmosphere.

Blue invokes tranquillity, creating an aquatic haven of relaxation.

Grey tile designs exude modernity and neutrality, providing a sleek, stylish backdrop.

Size and layout impact

The size and layout of the tiles can significantly influence the perception of space. Larger tiles can give a seamless and expansive look, while smaller tiles can be used for intricate patterns or accents. The bathroom tile offerings by Vitero come in an array of sizes to accommodate your bathroom as per your preference.

Texture and safety

Choose the texture of wall tiles carefully, considering both aesthetics and safety. While glossy tiles offer brightness, consider the risk of slippage, especially in wet conditions. Matte or textured finishes provide better traction and work best for bathroom floor tiles. However, with Vitero Tiles, you can opt for either, as our GVT offerings have low porosity and are anti-slippery to prevent freak accidents in the bathroom.

Longevity and ease of maintenance

Vitero Tiles ensures durability and ease of maintenance. Our GVT offerings retain their appearance and require minimal upkeep, adding value to your bathroom in the long run. They are crafted with Italian technology and high-end manufacturing processes to make them stain and scratch-resistant, further increasing their durability and easy degradation from wear and tear.

In conclusion, selecting the ideal bathroom wall tiles is a pivotal step in curating a space of comfort. The glazed vitrified tiles by Vitero stand out as a top choice, blending durability, style, and practicality seamlessly.

Vitero offers a diverse range of designs and colours to work beautifully with any bathroom theme. This guide is all about empowering you to make an informed decision, allowing your bathroom to transcend into an extraordinary space of tranquillity and beauty.

Elevate your sanctuary and let your unique style shine through with the perfect choice of bathroom wall tiles by Vitero Tiles.
Check out our range of bathroom wall tiles www.viterotiles.com. Also check out our Visual Room and discover the most suitable flooring tiles with its AR functionality.